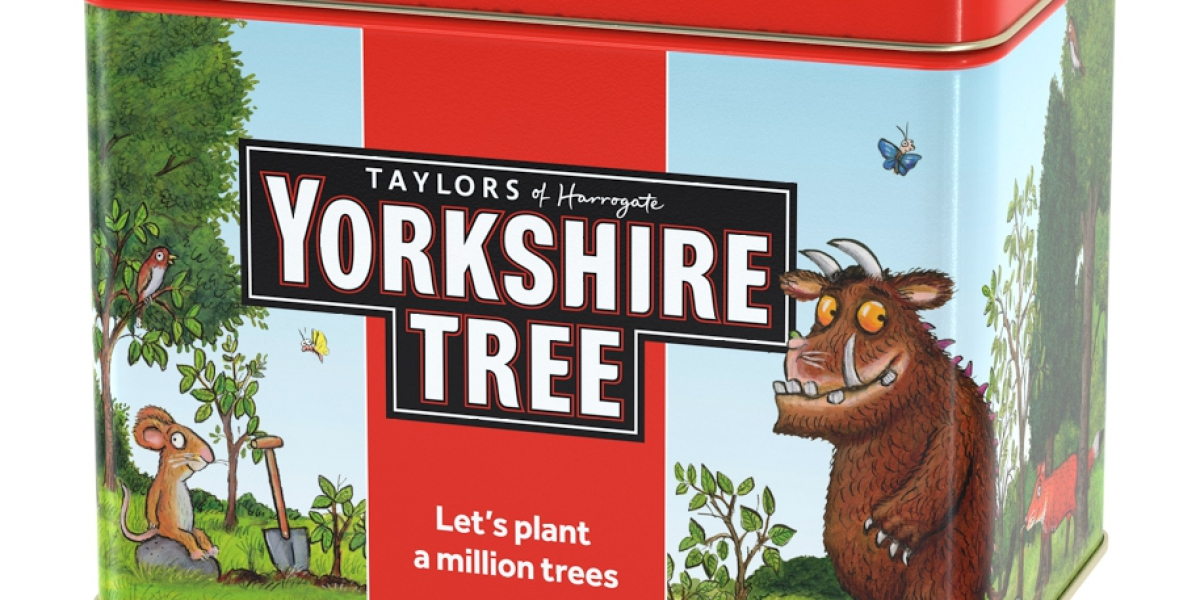 We're planting a million new trees, with the help of the Gruffalo and the Woodland Trust.

You've probably seen the special Yorkshire Tea packs on the shelves, and you might have found out more about the project on our dedicated website.
Now, to spread the word even wider - and give Yorkshire Tea drinkers a handy place to store their brew of choice - we've made a lovely Gruffalo tea caddy.
Look out for it on the shelves of Tesco, Asda, Sainsbury's and Waitrose!