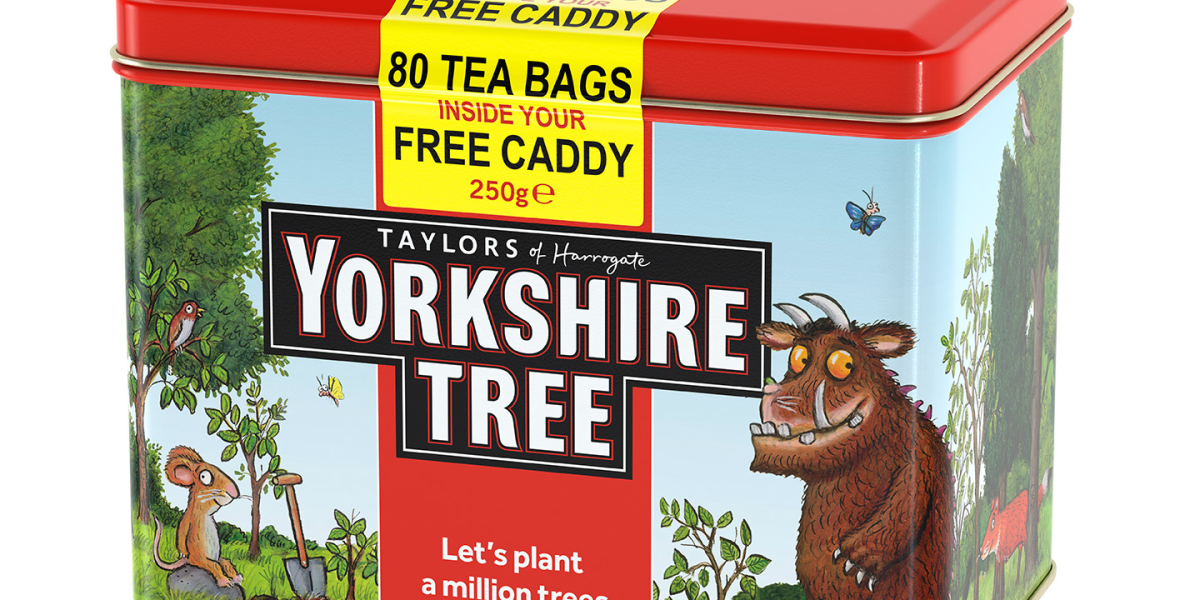 It's hot! It's metallic! It's full of tea! Our glorious Yorkshire Tree tea caddy is returning to supermarket shelves. Now hold on to your socks, because they're about to be blown off...
It's FREE with packs of 80 Yorkshire Tea bags!
*Whooooosh*
That's the sound of your socks firing to the other side of the room.
Go put them back on, plus some shoes, and head down to Sainsbury's, Asda, Tesco, Morrisons, Waitrose, Co-op, Booths or Ocado* to look for our special Yorkshire Tree caddy packs.
We've brought back our caddy to celebrate the second year of our pledge to plant a million trees. We've planted 200,000 so far, and you can find all about it here.
*Obviously you don't need shoes to shop at Ocado, or any other online store. You can wear whatever you like.