19th June 2017
Deliverbrew
Posted in Our News.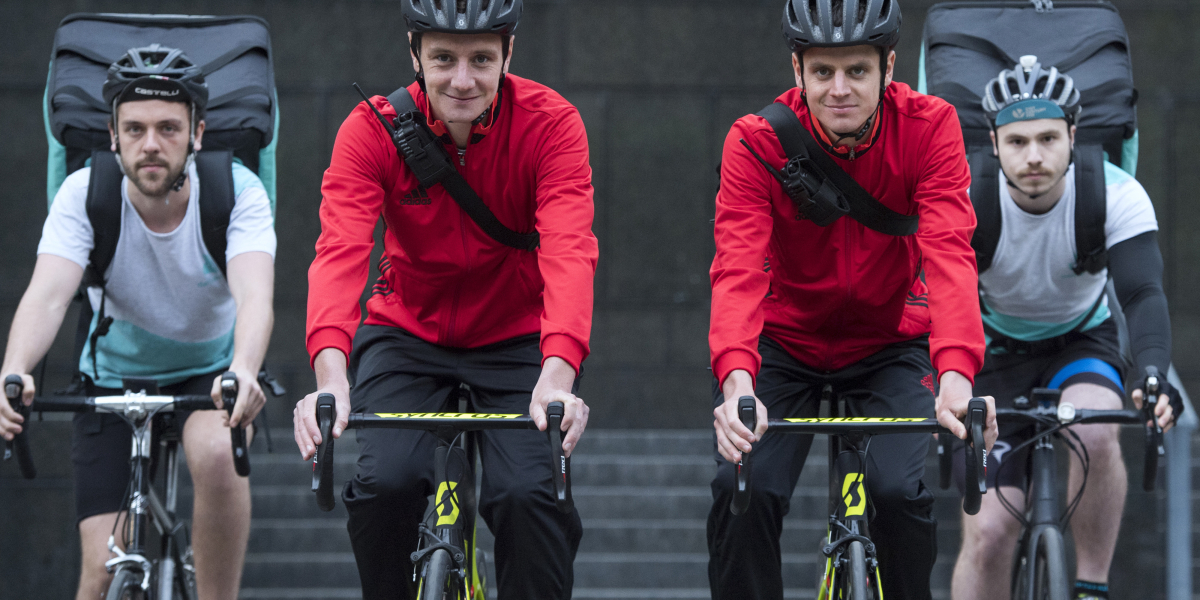 It was the greatest tea delivery race of all time!
Last week, we enlisted the help of the Brownlee brothers and Deliveroo to hand out almost 1,000 freshly brewed cups of tea.
We opened the Yorkshire Tea deliverbrew service at 2pm on Monday, inviting people within reach of our two brewing stations to place an order for four free brews. Jonny was on delivery duty in Leeds and Alistair was down in London - each ably assisted by a team of Deliveroo couriers.
For three hours, the orders flooded in, and the brothers' rival teams in the north and south racked up hundreds of deliveries each.
The final count as deliverbrew shut up shop at 5pm was 506 in Leeds and 468 in London - meaning Team Jonny took the Gold, with Team Alistair winning a very respectable Silver.

You can watch how the action went down here: YouTube.