19th June 2018
Improving the Lives of Women and Children in Assam's Tea Communities
Posted in Assam, Our Growers.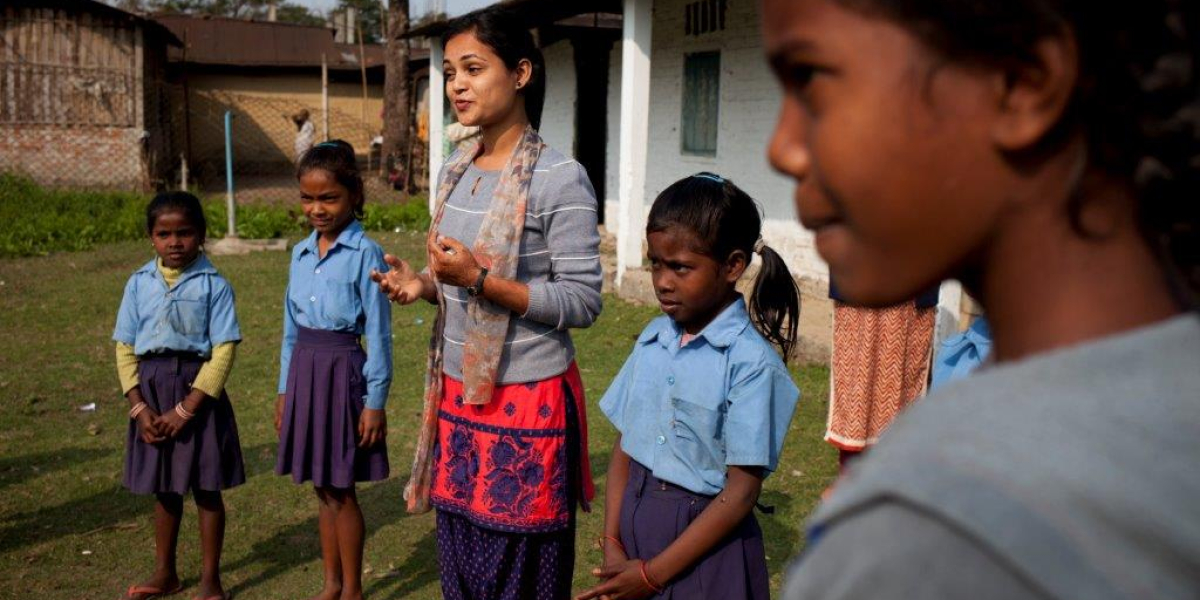 We are proud to support the Ethical Tea Partnership and have been providing essential funding since 2014 to support the ETP - UNICEF Improving Lives Programme in Assam, which is helping to improve the safety of girls living in tea communities across Assam.
Assam is one of our most important tea growing areas, but the large communities involved in tea in this region - one of the poorest in India - face deep-rooted challenges, to which women and children are especially exposed. Many young people leave school without a proper education and with limited opportunities for the future. Girls in particular are vulnerable to exploitation and trafficking to the major cities outside of Assam. The region has been a particular focus for us in the last few years and we've been working hard to deliver meaningful change in the estate communities we buy from.
The ETP Unicef programme was set up as a ground breaking three-year project to help change the lives of thousands of children living in three districts in Assam and over the last three years, the programme has brought about significant progress. To date, through our collaboration, we have:
Improved the safety of over 35,000 girls across Assam by equipping them with essential skills to reduce the risk of violence, abuse and exploitation.
Trained 1,000 front line staff including local police and social workers across Assam on child protection issues to build trust between tea communities and local agencies and keep them safe.
Formed 300 Child Protection Committees (CPCs) across tea communities in Assam to protect children against trafficking and unsafe migration. The CPCs also intervene to secure the safe return of children engaged in exploitative labour and provide counsel to families that might be considering early marriage of their daughters.
Simon Hotchkin, our Head of Sustainable Development, visited the project. He said, "what particularly stood out for me was the fact that teenage girls are becoming empowered to lead the change in their communities. We sat with the girls and discussed their ambitions. We watched them doing karate. We visited their kitchen gardens and learnt about how they were improving their health through a more varied and nutritious diet. It's been really inspiring to see the changes first-hand.
"The programme has clearly had great impact and we're excited to continue working with UNICEF, ETP and our founding partners to launch a second phase of the programme which will reach double the number of tea communities."
We will be working with more than 200 estates, a quarter of all tea estates in Assam. As we aim to reach over 150,000 children and young people this will be one of the largest programmes of its kind.
In line with this work we are also one of the founding signatories of the 'Women, Children and Families in Assam' Commitment. Together we will tackle some of the most challenging issues affecting women and children, including healthcare, child development and nutrition, water, sanitation, hygiene, education and child protection.