24th June 2019
It's National Cricket Week!
Posted in Cricket.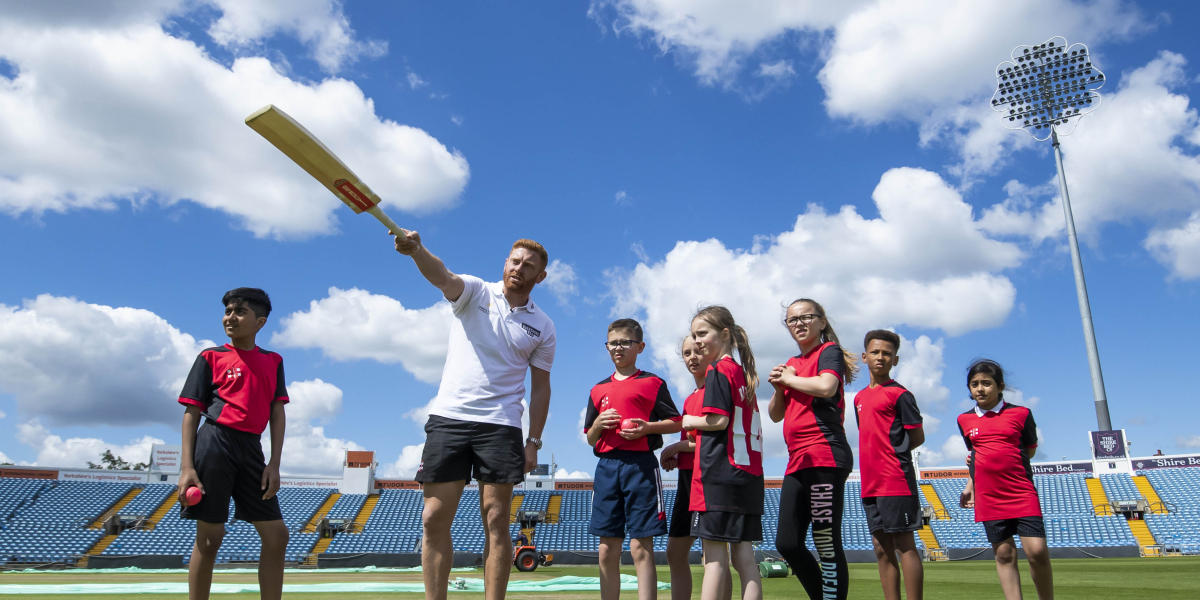 Once a year, thousands of children in England and Wales get stuck into a great big celebration of cricket. Some have never played before whilst others are already absolutely cricket mad.
Yorkshire Tea National Cricket Week is run by a grassroots cricket charity called Chance to Shine, and each year it involves hundreds of events and activities hosted by schools and communities.
The reason it's got our name at the front of it is because we sponsor it - and we're chuffed to say that in our sixth year of being involved, we've been able to give it even more support than ever before.
To kick things off with a bang this year, Chance to Shine helped us find seven really special young cricket fans so we could give them a dream day out. A red carpet tour of Headingley stadium, complete with a behind the scenes tour, their own custom cricket kits and a surprise visit and training session from Yorkshire cricket legend Jonny Bairstow.
Jonny said: "I really enjoyed the opportunity to come back to my home ground, Headingley. It was made even more special by getting to surprise a group of cricket fans who love cricket just as much as I do.
"All of the children I met have used cricket help them through various challenges they have faced in their earlier years. The skills that sport teaches children are invaluable."
Laura Cordingley, who's the chief executive of Chance to Shine, said: "At Chance to Shine, we see the amazing impact that sport, and in particular cricket, can have on children across the country. We work with around 500,000 school children every year and the teachers we work with tell us how their pupils are developing their teamwork, leadership and communication skills.
"Yorkshire Tea National Cricket Week is a fantastic way for schools to celebrate cricket and get their pupils inspired by the sport. It gives children who may have never picked up a bat or bowled a ball the opportunity to discover a sport that they enjoy. We encourage schools to take part in cricket games on the playground and to bring cricket into the classroom. Yorkshire Tea's support and commitment to grassroots cricket is making a proper difference to the children across the country that we work with."
National Cricket Week runs from June 24-28 - and you can find out more about Chance to Shine here.