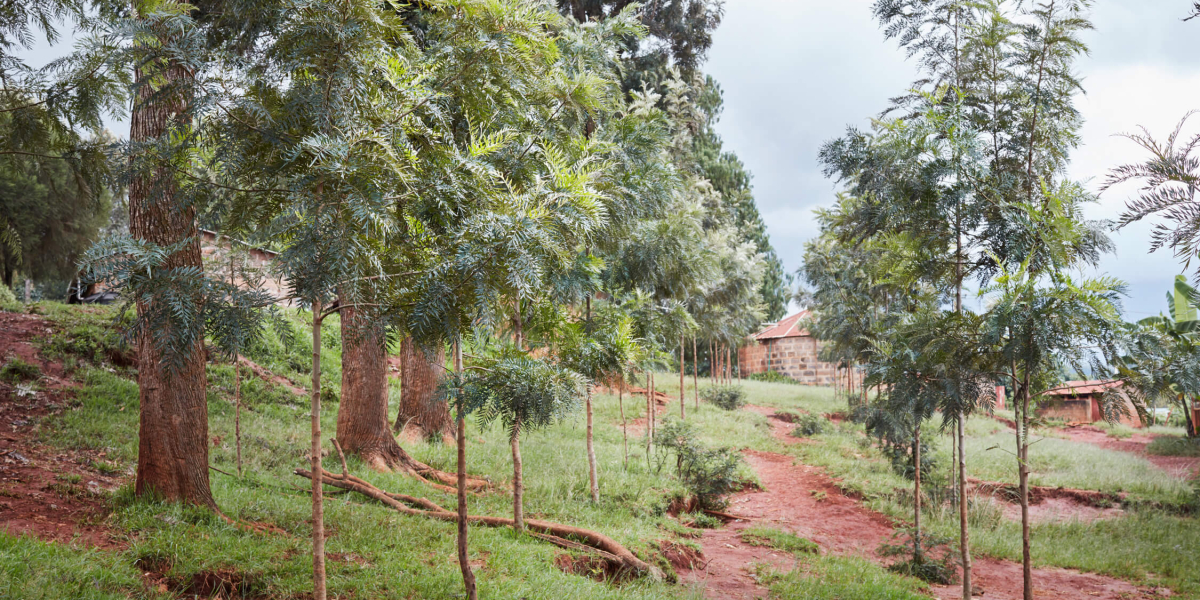 The Yorkshire Tree project is helping to support a huge community reforestation project in Kenya - with help from the Kenya Tea Development Agency (KTDA).
Smallholder tea farmers sign up voluntarily to plant trees on their land, and they're encouraged to grow trees that add significant commercial value to the farm.
These include mango and macadamia trees that grow crops for sale, multi-purpose trees that provide shade and wind protection, trees they can prune to feed cattle, trees that provide soil nutrients or mulch for other crops, and even trees which can establish beehives that produce honey.
The trees will help to moderate the effects of climate change at the farms. And, globally, planting new trees plays a role in combating carbon emissions. There are 4,000 farmers in this programme, and 100,000 trees were planted through in 2015. We've pledged to plant 100,000 more every year until 2019.
In fact, we like the idea so much that we've actually signed up to take part for another five years after that - so eventually a million new trees will be planted in Kenya alone.
You can find out more about our work in Kenya on our Yorkshire Tree map - just click the 'Kenya' icon in the bottom left.