25th November 2019
We've planted 2 million trees!
Posted in Yorkshire Tree.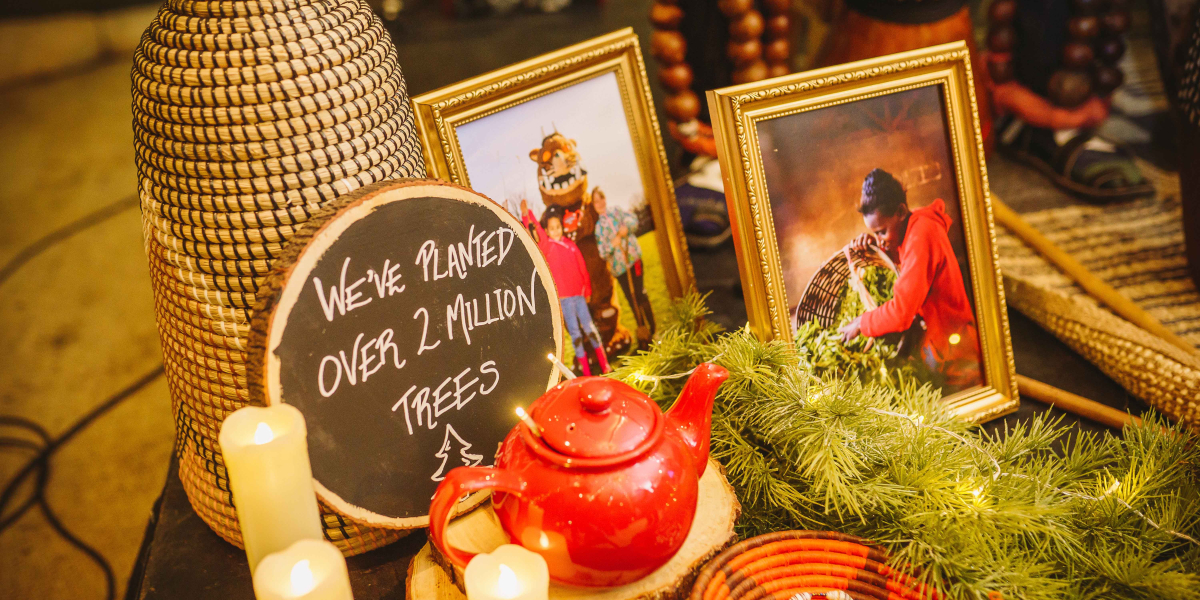 Five years ago, we set out on a mission to plant one million trees by 2020. With just over month to go, we're very chuffed to say we've more than doubled that target, planting a grand total of 2,155,067 since 2014.

This milestone marks the end of our Yorkshire Tree project, which pledged to plant 500,000 trees in the UK with the Woodland Trust and 500,000 in Kenya with tea farmers. We've hit that number in the UK and over the course of the last five years, a total of 1.6 million trees have been planted in the tea growing regions of Kenya.
But we didn't get here on our own. Over 90,000 school children in the UK and 4,000 tea farmers in Kenya – along with countless others - have helped us over the past five years. So we marked the milestone by celebrating some of the people who helped us get here.
We took over Thorp Perrow Arboretum in North Yorkshire for a night to put on a photo exhibition - projecting the faces of the people involved in the tree-planting project onto trees. It starred children and teachers from Wakefield Methodist School, volunteers from the Woodland Trust and Kenyan tea farmers - with portraits taken by our photographer friend Jonathan Gregson.
And we invited the amazing folk who featured in our gallery along to see their faces projected on to trees. Their reaction was incredible, particularly the kids. When we launched the initiative back in 2014, our aim was to help children understand the importance of trees and inspire a future generation to care for the environment, so we were especially chuffed to see how much they enjoyed it.
And there's more good news - all Yorkshire Tea products are now officially CarbonNeutral® from field to shelf. It's projects like Yorkshire Tree that have helped get us here.
And we're not stopping there. Trees will always be proper important to us, so we'll be continuing to plant them for years to come.
Find out more information about Yorkshire Tree here.